INFORMATION ABOUT OPENING HOURS
Opening hours in November 
Weekdays
The swimming pool is open from 6:00 until 21:00.
– The 50 m competition pool is open to the public during visiting hours limited use of the lanes, please check the occupancy here.
– The 33 m outdoor pool is CLOSED. REOPENING SPRING 2024.
Guests must leave the pool 30 minutes before closing time. The cashers closes 1 hour before the respective closing.
Weekend
The swimming pool is open from 08:00 until 20:00.
By purchasing a ticket, all guests accept the current the Policy.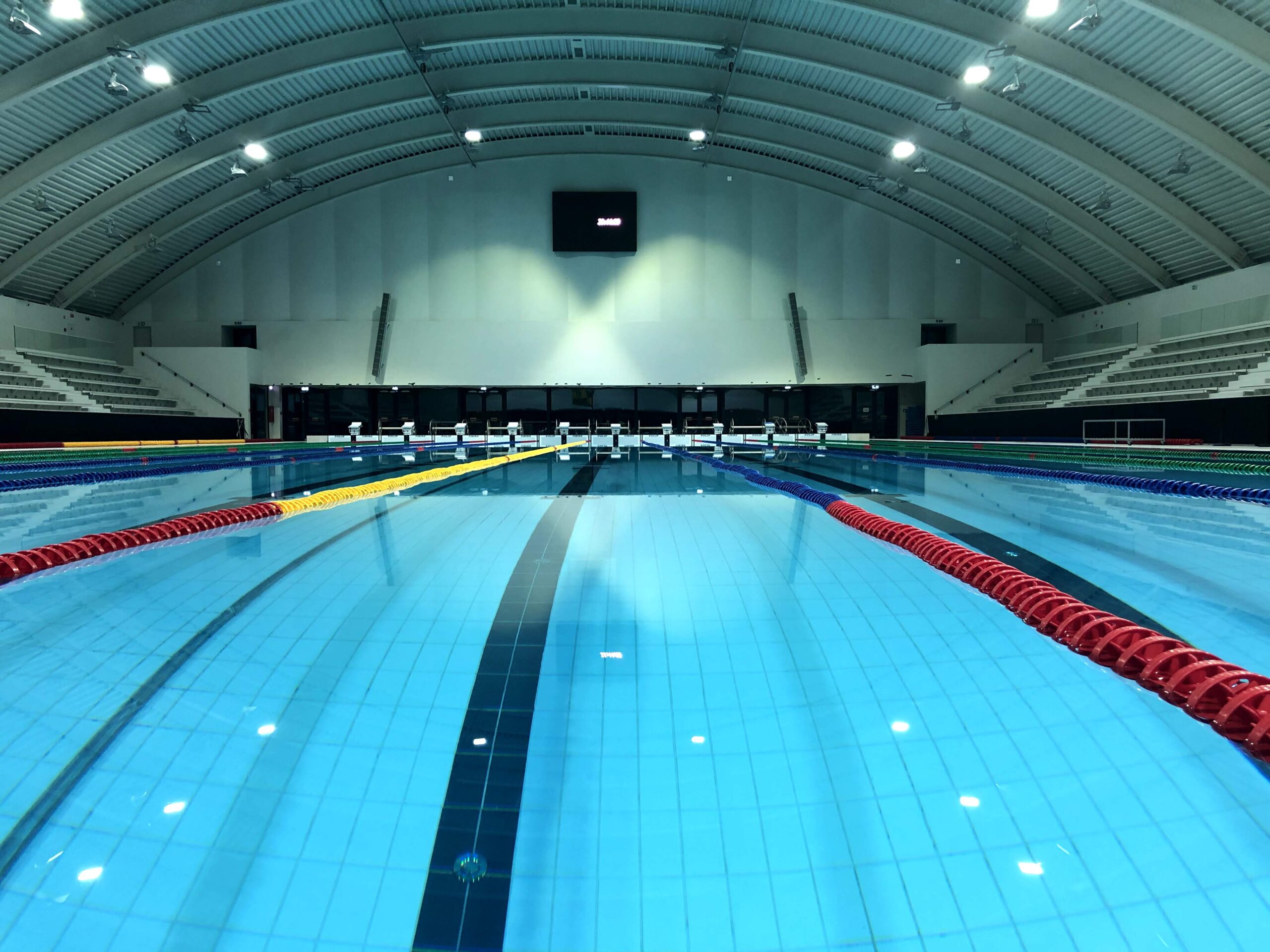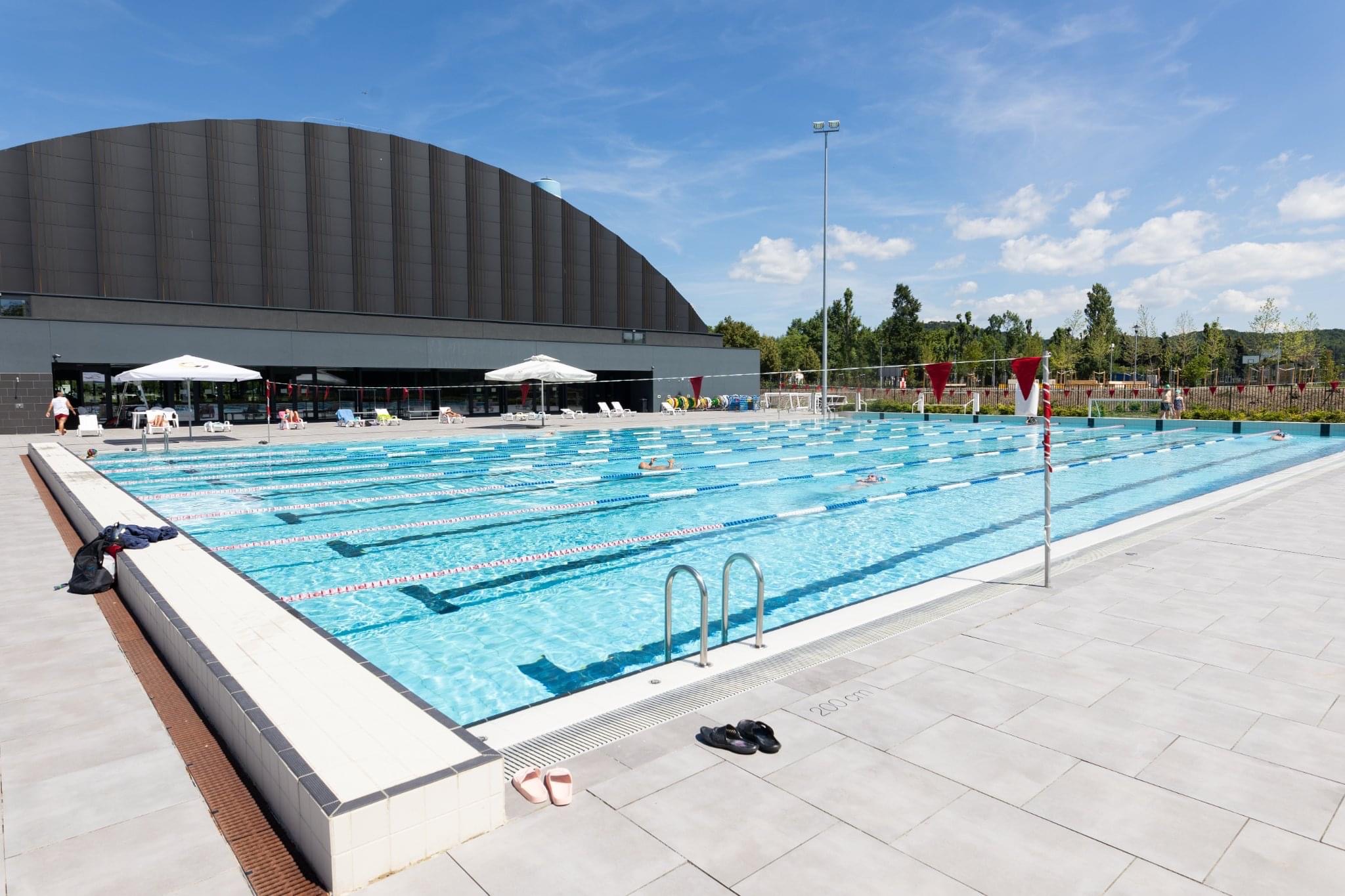 INFORMATION
On the contractor's side, there are still some maintenance and other jobs to be done around the swimming pool area that cannot be coordinated after business hours. We apologize for the inconvenience.
Senior swimmers, now's your chance!
The II. Kerületi Sport Kft. launches a Senior Swimming Club.
We welcome all sports enthusiasts over the age of 25 who are looking for challenges
and want to be a member of a great team.
Further information:
Welcome to the Gyarmati Dezső Swimming Pool
Everybody is welcome who wants to do sports or is just looking to find an active way to relax.
For District II, this new swimming pool is of great importance. It provides opportunities for a more comfortable and cost-effective school swimming program, as well as a swimming program and water polo instruction, alongside active recreational opportunities for the general public.
Besides the school swimming program, children have an opportunity during the afternoon to take part in activities such as swimming lessons and water polo.
Swimming lessons start from 4 pm from Monday to Friday. There are 4 levels: shallow water beginners, shallow water advanced level, deep water beginners, deep water advanced level. The duration of each lesson is 55 minutes including playtime.
The group assignments is conducted by Éva Risztov and her instructors as part of a swim level placement test, where children will be directed to a group that is appropriate to their level of knowledge.
Taking part in a free swim level placement is a prerequisite for enrollment.
For further information and application please do not hesitate to contact us via e-mail:
About the swimming pool
This sports establishment has been a dream of people living in Pesthidegkút and nearby for a long time. With this swimming pool investment on Máriaremete street, the municipal government wanted to establish a swimming pool, which can serve the needs of residents living near a farther, alongside being a water polo recruitment and youth education center, and also be a venue for bigger swimming and water polo events.  At the same time, it can serve the demands of the local institutions as well.
In the indoor swimming pool, there is a 50×25 meter-long pool, which can be divided into two pools with a 25-25 meter water surface. They can serve both the residence swimming needs and water polo youth education training sessions. The total pool area with its 10 lanes can be a venue for international swimming competitions. The outdoor 33×20 meter-long pool is suitable for a beach swimming pool in summer, but it is also suitable for water polo matches. A 20×10 meter-long training pool is where children from nearby schools can have swimming lessons in the mornings and in the afternoon.